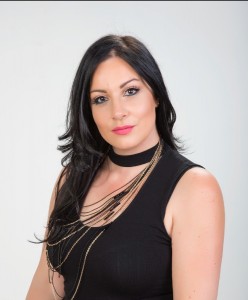 You could win 50 FREE radio ads for your boss and special prizes for your office!  Just tune us in at your office every morning. Then send us a photo of your computer, tablet, smartphone or radio. Make sure we can see the frequency, call letters or URL so we know it's us.
We draw a winner every week. Scheduling of your ads must be approved by Radio CINA. Prizes for the office include:
1 (one) wash, blow dry and style
1 (one) classic manicure or classic pedicure with lemon grass and sea salt plus a 15-minute massage!
All from Aramesh Say Spa.
Listen to Rana Haddad from 9 to Noon on 102.3 FM CINA Radio. You'll love the music. Your boss will love the free ads. Your co-workers will love the prizes.
Happy Boss is sponsored by Aramesh Day Spa, 4450 Walker Road, Windsor 519.966.3000 Website 
**FILL IN THE FORM BELOW**