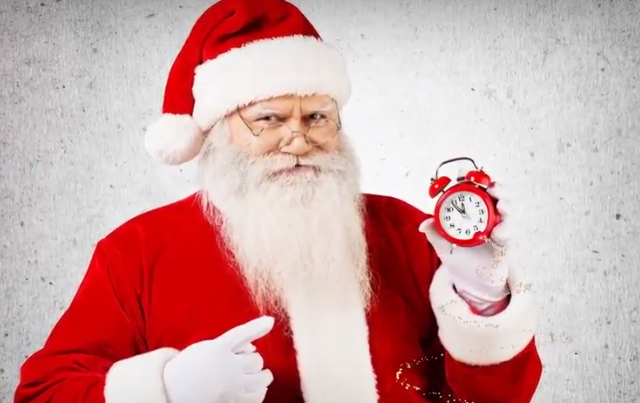 Welcome to our annual CINA Santa contest. From November 27th through December 24th, CINA Santa takes calls from little children who tell him what they want for Christmas. Join CINA Santa every weekday at 4:05pm.
Every week, one child will win their wish, pending approval from their parents. Prizes are capped at $200 weekly.
CINA Santa is sponsored by the following local businesses. Please visit them this holiday season so that we may continue to bring you fun promotions.
Dr. Sandus Marogy, 3939 17 Mile Rd., Sterling Heights 586.264.4240 Website
Damas Cuisine & Catering, 28841 Orchard Lake Rd., Farmington Hills 248.987.4609 Website
Windsor Symphony Orchestra Website
S.B. Hair Transplant, 1083 Ouellette Ave., Windsor 226.260.7460 Facebook
Designer Suit Outlet, 13357 Michigan Avenue, Dearborn 313.582.9700  Facebook
Windsor Beauty Supply 800.265.9530 Website
Kawar Surgical Center, 6200 Chase Road, Dearborn 313.278.0600
Michigan Cosmetic Surgery, 29110 Inkster Road, Southfield 248.948.5500  Website
Mosul Market and Bakery, 7665 Tecumseh Road East, Windsor  Facebook
Siblini Bakery, 25700 Princeton, Dearborn Heights 313.359.9000  Website
Jay Kaafarani, Platinum Realty, 2518 Ouellette Ave., Windsor 519.999.4444  Website
Yasmeen Bakery, 1448 Wyandotte Street East, Windsor 519.252.6334 Facebook
Pediatric & Adolescent Clinic of Michigan, 23801 W. Warren Ave., Suite 102, Dearborn Heights 313.908.5856 Website
Fusion Medical Spa, 13200 W. Warren Ave., Dearborn 313.582.0808 Facebook
Dr. Delair Gardi, 4160 John R Street, Detroit 313.832.8888 Website
Shawarma Grill Restaurant, 8200 15 Mile Rd., Sterling Heights 586.698.2344 Website
Malden Jewellers, Malden Square Plaza, 5841 Malden Rd., Lasalle 519.967.8999
LFC Contracting, 547 Fox Hills Drive S., Bloomfield Hills 347.614.9966 Facebook
White Palace Restaurant, 40768 Ryan Road, Sterling Heights 586.939.4000 Website
Fast Splash Car Wash, 14851 Michigan Ave., Dearborn 313.502.5770 Website
IVF Fertility, 5728 Schaefer Rd., Suite 203, Dearborn 313.582.4333 Website